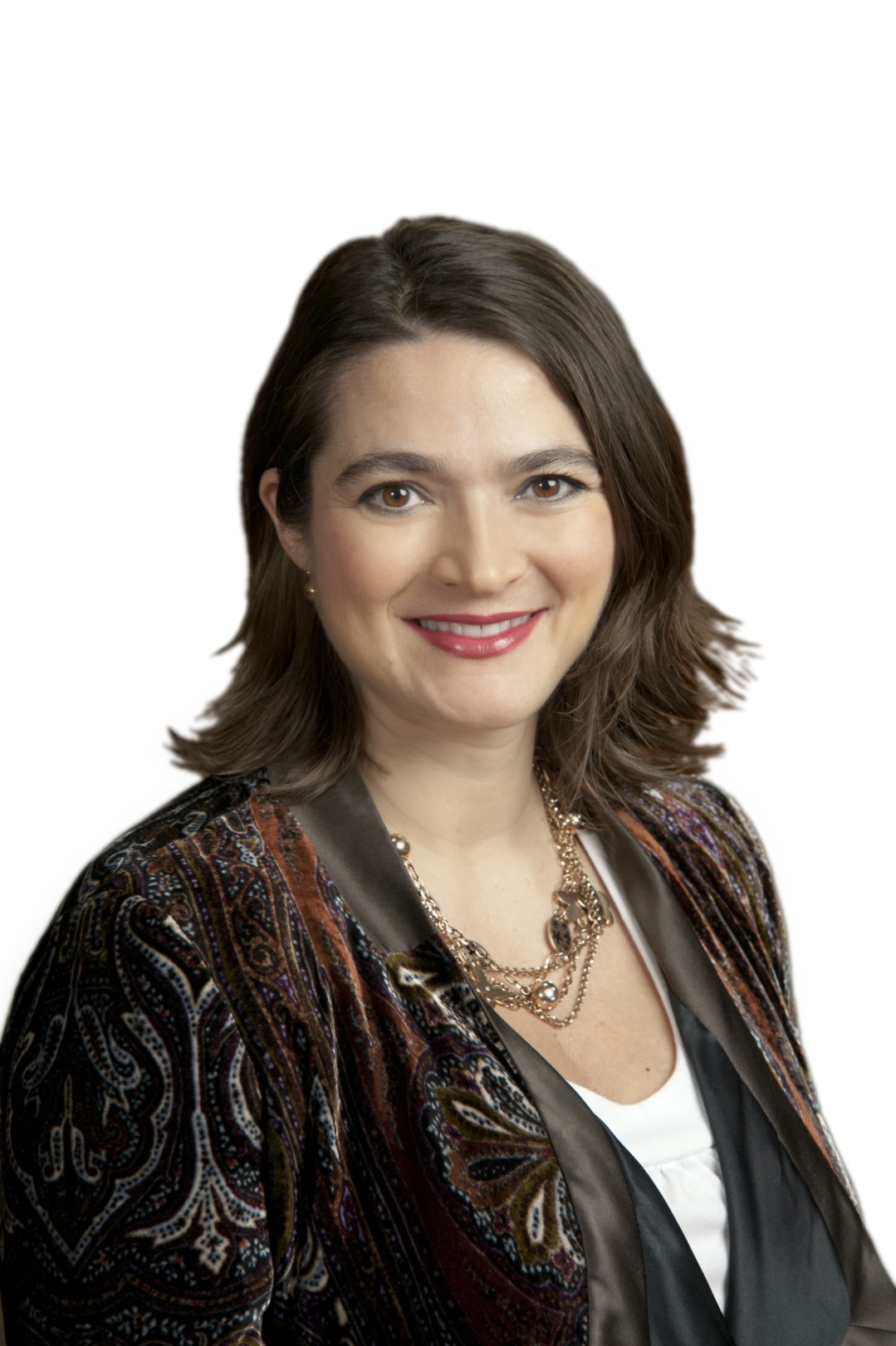 Professor Pina D'Agostino joined the Osgoode Hall Law School faculty in 2006 and brings creativity and passion to her role as Founder and Director of IP Osgoode, Osgoode's flagship Intellectual Property Law and Technology Program. She is the Founder and Editor-in-Chief of the IPilogue (www.iposgoode.ca), the first IP law blog of its kind, and Founder and Director of Osgoode's IP Intensive and the Innovation Clinic, the first legal clinic of its kind helping start-ups. Before her Osgoode appointment, she was recruited by the federal government's Recruitment of Policy Leaders (RPL) program for the Department of Canadian Heritage and worked at the Copyright Policy Branch. She is the Editor-in-Chief of the Intellectual Property Journal (IPJ) and previously was an associate at a large firm in Toronto. Her research interests in the intellectual property, technology and innovation law and policy fields are wide-ranging and she is highly sought after as a public speaker and consultant. She is a cited authority at the Supreme Court of Canada and in various media, and is regularly called on by foreign and Canadian federal and provincial governments for advice. She testified before Parliament's Legislative Committee on Canada's ongoing copyright reform initiatives. She publishes on a range of issues and her two books, Copyright, Contract, Creators: New Media, New Rules and The Common Law of Intellectual Property: Essays in Honour of Professor David Vaver (edited with Catherine Ng and Lionel Bently) are widely available.
Prof D'Agostino has been awarded various SSHRC grants for her work, more recently, "Triggering Innovation: Transnational Partnership for the Mobilization of Intellectual Property Policy and Practices" and "Fostering Innovation in Canada through Intellectual Property Law." She is a Senior Fellow at the Centre for International Governance Innovation (CIGI), she serves as Director to the Alectra Inc. Board, Director to the Board of Trustees of the McMichael Canadian Art Collection and was recently appointed to the Smart City Advisory Task Force of the City of Vaughan.
Prof D'Agostino is the recipient of various honours and awards, has a Masters and Doctorate in Law with distinction (University of Oxford), an LLB (Osgoode Hall Law School), HonBA (summa cum laude, York University) and is a member of the Law Society of Ontario since 2001.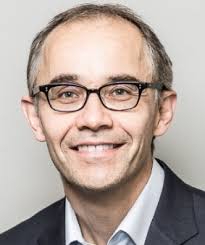 Professor & York Research Chair in Human and Computer Vision
James Elder received his PhD in Electrical Engineering from McGill University in 1996. He is a member of the Centre for Vision Research and a Professor in the Departments of Electrical Engineering and Computer Science and Psychology at York University. Dr. Elder's research has won a number of awards and honours, including the Premier's Research Excellence Award and the Young Investigator Award from the Canadian Image Processing and Pattern Recognition Society.  Dr. Elder is the Director of the NSERC CREATE Training Program in Data Analytics and Visualization.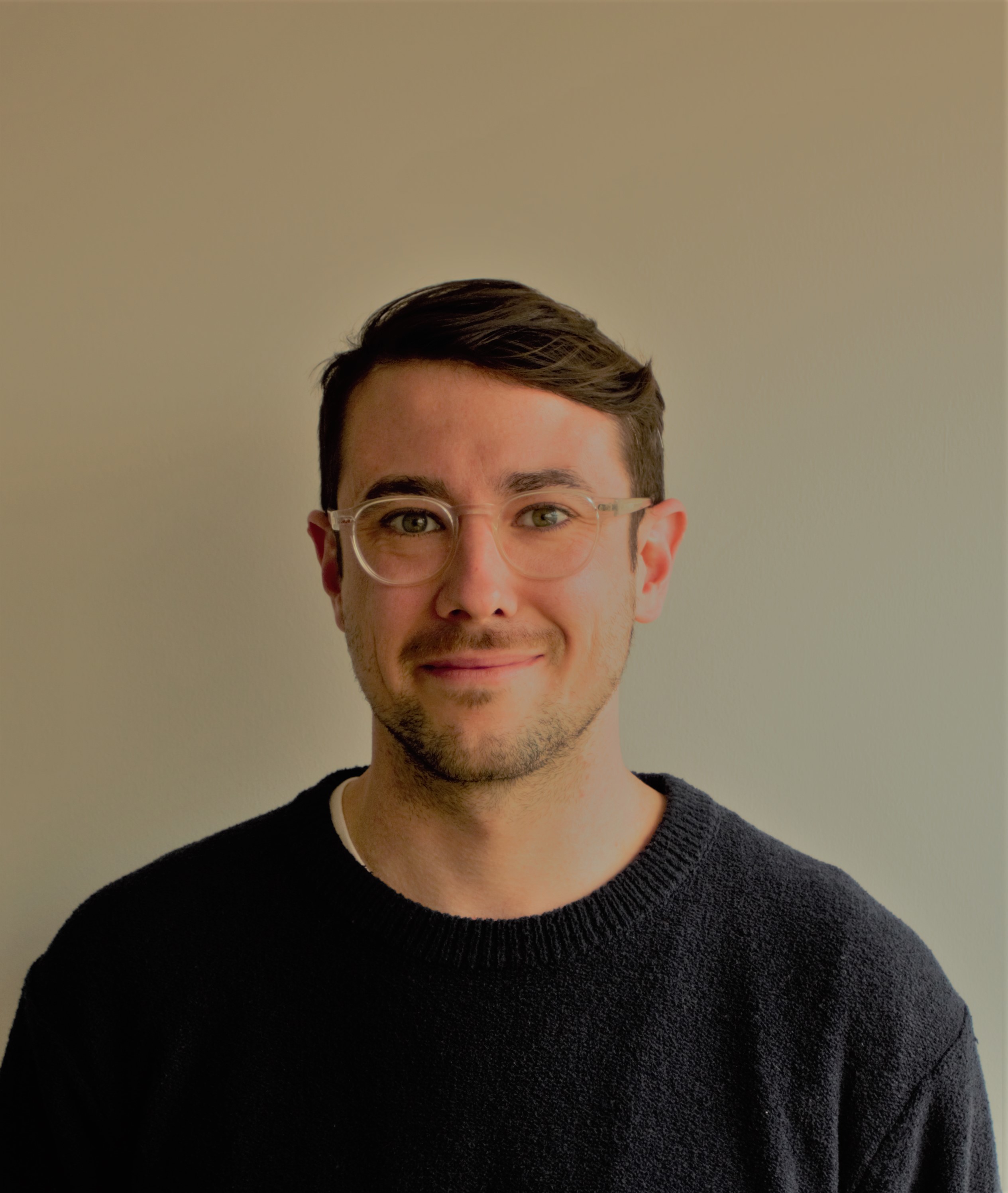 Paul joined Element AI in late 2017 and his practice focuses on data, IP and partnerships. Having completed a LL.M. in IP and Competition Law (Max-Planck) and a M.Sc. (Sherbrooke), Paul is a keen observer of the interplay of IP and competition law, data markets and technology. He teaches a class on data and the law at Université de Sherbrooke, and his recent academic work has focused on data licensing (including the creation of new data licenses for AI use cases).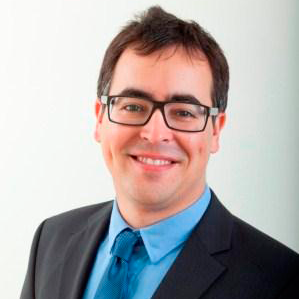 Aviv Gaon is a doctoral candidate at Osgoode Hall Law School, an IP Osgoode Centre for Intellectual Property and Technology Fellow, and an adjunct professor at IDC Herzliya. Aviv specializes in intellectual property, law & technology, and artificial intelligence. Aviv's research interests also include antitrust and competition law, international law and public policy.
Aviv earned his bachelor degree in Law & Government (LL.B) at IDC Herzliya. During his third year, Aviv was accepted to the LL.M (Master of Law) accelerated track program for excellent students. During that time, Aviv was chosen to the IDC Law Review Editorial Board and later became the Law Review Editor.
Upon completion of his legal studies, Aviv joined FBC & Co, a top law firm in Israel, as an associate in the Competition & Antitrust Department. He specialized in competition and antitrust law, litigation, and commercial disputes. Aviv provided legal counsel to individuals and companies with respect to a wide range of legal issues, including M&As, class actions, and arbitration.
Prior to his departure to Toronto, Aviv held several teaching positions at IDC Herzliya's Radzyner Law School and served as director of the IDC Moot Court annual program.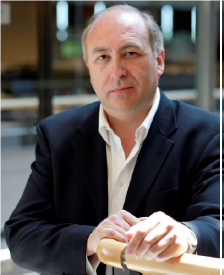 Mr. Garcia serves as the Managing Director for ABC Live Corporation, a global management consulting firm working with leading businesses, public sector entities, and not-for-profit organizations in the Americas, Europe, Australia and Africa. He focuses his efforts on helping clients develop strategies, plans, improve business performance, identify and capture global markets, and excel through Leadership, Innovation, Vision and Execution, particularly relating to Big Data Analytics, the Internet of Things, Cyber Security, Mobility, Health Innovation, and Communications.
Mr Garcia is an Adjunct Professor at the Schulich School of Business, York University (MBAN, Master of Analytics program), a member of the Board of Directors, Toronto 2015 PanAm/ParapanAm Games, and serves as Advisory Board member of the Schulich School of Business Analytics (York University), and the Ivey Centre for Health Innovation (University of Western Ontario). He has been a member of the Information Technology Association of Canada (ITAC) Cyber Security Council since 2006.
Mr. Garcia was a Senior Fellow at Bell Canada Enterprises, and the Chief Technology Officer for Hewlett Packard (HP) Canada, with responsibility for innovation management, emerging technologies, big data/analytics, mobility, health innovation, mobility and strategic technology partnerships.  He has been identified as a subject matter expert by industry groups, universities, clients, partners and media on diverse business and technology areas.  Mr. Garcia represented HP and Bell in industry groups, boards, conferences and associations world-wide, and was appointed as an advisor to the Ontario Minister of Innovation and the Ontario Minister of Economic Development and Trade.
As a senior business executive with Canadian and international experience, he has held executive management, trusted advisory positions and delivered large scale, complex projects in the Americas, Europe, Africa and Asia Pacific.  He was a member of multiple Federal and Provincial Government trade missions, including two Team Canada commercial missions to Latin America led by the Prime Minister of Canada, actively participating and sponsoring activities designed to improve business relations with participating trade countries and create collaborative joint ventures involving business, universities and governments.
He was selected and recognized as one of Canada's "Ten Most Influential Hispanic Canadians" in 2012, as one of "HP Americas" Most Valuable Players" in 2007 and nominated and selected as a finalist for the 1997 "Top 40 Under 40 Award", a program designed to recognize the achievements of outstanding Canadians under the age of 40.
Dave Green is  Assistant General Counsel at Microsoft.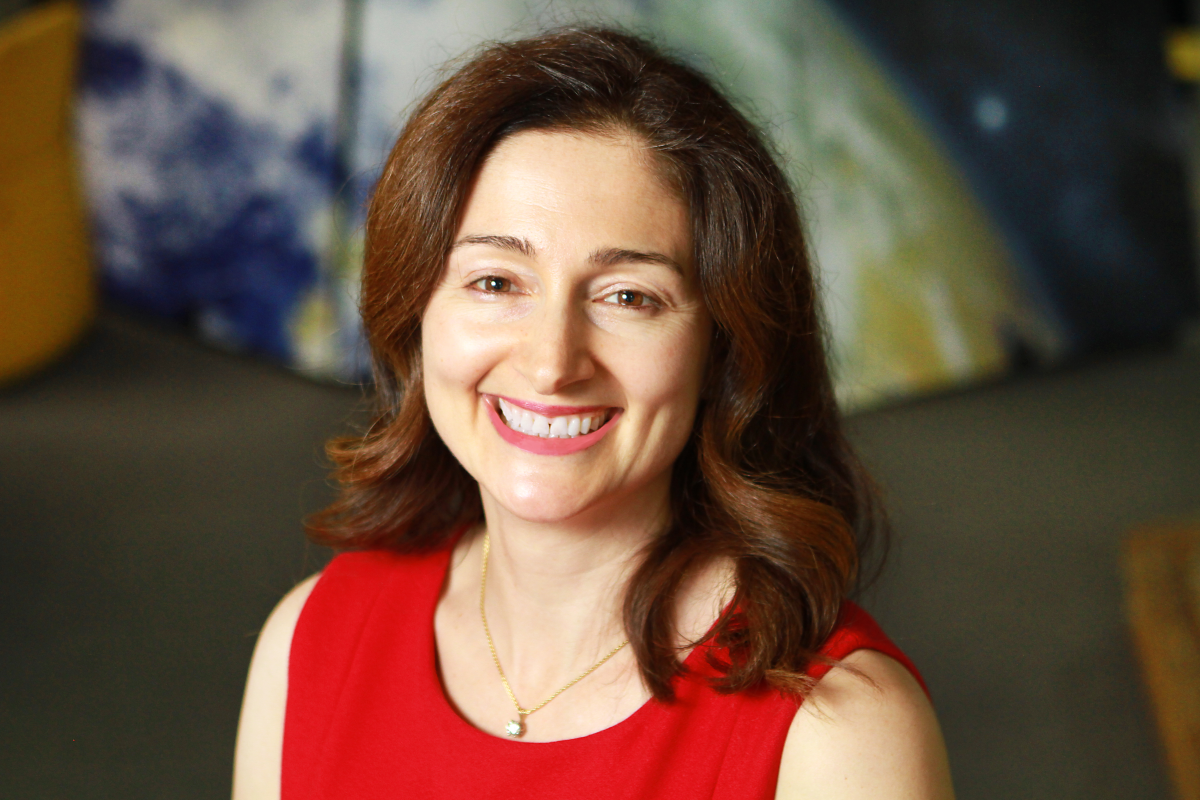 Catherine Lacavera is the Vice President of Litigation, Employment, and Regulatory Investigations at Google. She manages a team of over 150 attorneys and technical advisors, and oversees a global litigation docket that has included more than 1000 patent and other intellectual property matters, including the Viacom and other copyright litigation against YouTube, and the Apple, Microsoft and Oracle copyright and patent litigation directed at Android. Ms. Lacavera also advises on complex licenses and acquisitions, including the acquisition of Motorola Mobility for $12.5 billion, the acquisition of Nest for $3.2 billion and the sale of Motorola Home to Arris for $2.35 billion. She obtained her Bachelor of Computer Engineering, Juris Doctorate and Masters of Business Administration from the University of Toronto. She has been named one of Fortune Magazine's 40 Under 40, one of the world's 50 most influential people in IP by Managing IP, and a Woman Leader in Tech Law by The Recorder. Previously, Ms. Lacavera practiced IP litigation in New York City at a global law firm.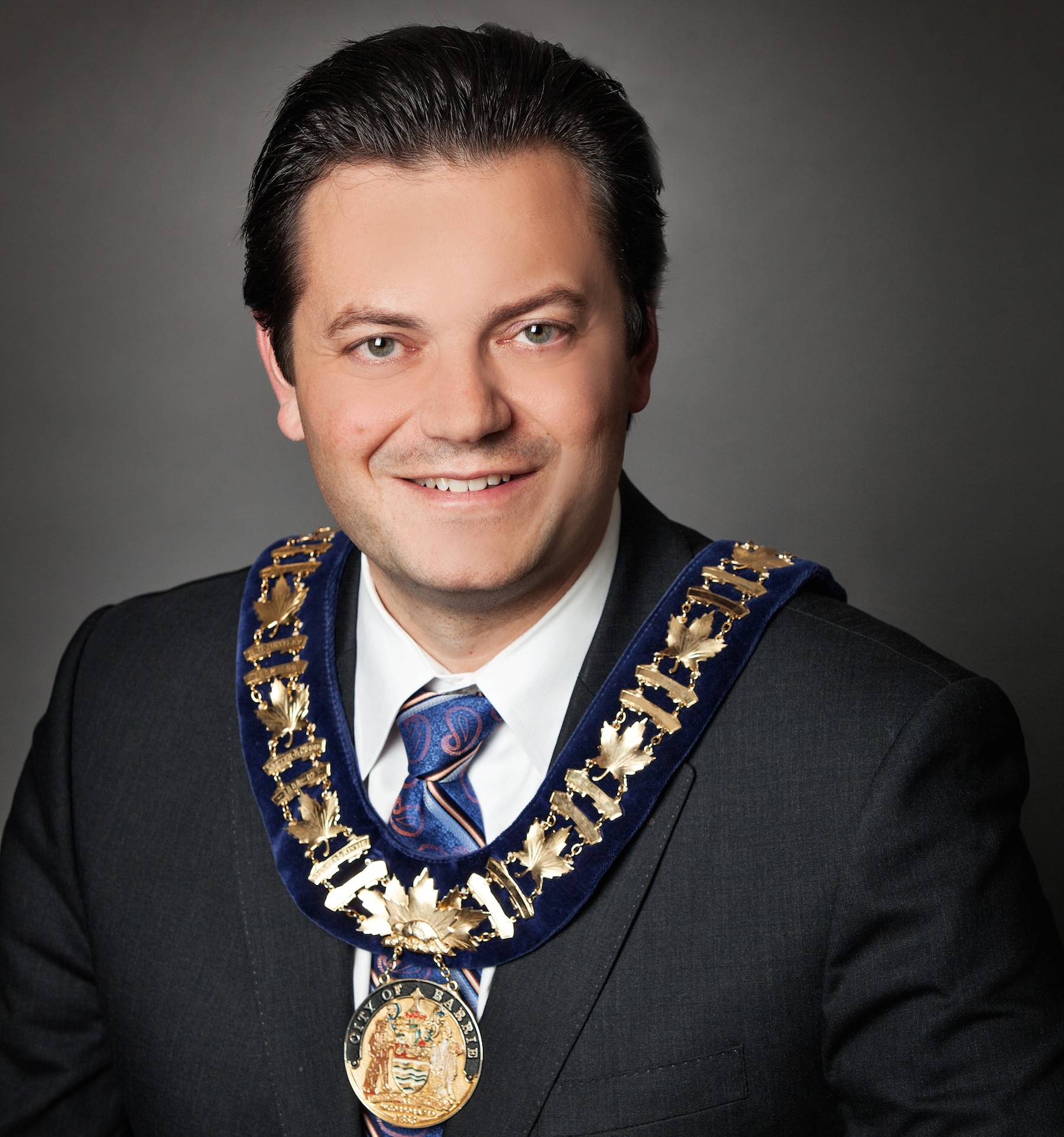 Jeff Lehman is the 46th Mayor of the City of Barrie. From 2014-2017, Lehman chaired Ontario's Big City Mayors' Caucus (LUMCO), representing Ontario's 27 largest cities. As the head of Council, he is leading Barrie through a period of rapid change. During his first term in office, major new campuses were developed in Barrie by IBM, TD Bank, Cogeco, Napoleon, and others, and Barrie led all metropolitan areas east of Alberta in the rate of job creation. In October 2014, Mayor Lehman was re-elected with 92.3% of the popular vote. In 2015, Barrie was named the safest big city in the country, and was just named Canada's 3rd most entrepreneurial city by the Financial Post. Mayor Lehman is also a founding director of Alectra, the second largest community-owned utility in North America, serving more than a million customers in southern Ontario.
He holds a B.A. from Queen's University, and a Master's Degree with first class honours from the UK's London School of Economics, where he lectured for two years following graduation. As an economist, he worked with cities across the country to manage redevelopment and invest in their urban infrastructure, and writes and speaks frequently on issues affecting Canada's cities. Mayor Lehman is a passionate believer in transforming urban economies through public and private entrepreneurship.
Momin M. Malik is a researcher who brings statistical modeling to bear on critical, reflexive questions with and about large-scale digital trace data. He is broadly concerned with issues of algorithmic power and control, and of validity and rigor in computational social science. In addition to empirical work modeling social media and mobile phone sensor data, he works on how to understand statistics, machine learning, and data science from critical and constructivist perspectives, on ethical and policy implications of predictive modeling, and on understanding and communicating foundational problems in statistical models of social networks. He has an undergraduate degree in history of science from Harvard, a master's from the Oxford Internet Institute, and a master's in Machine Learning and a PhD in Societal Computing from Carnegie Mellon University's School of Computer Science.
Maya Medeiros' practice focuses on the creation, protection, management, monetization and enforcement of intellectual property assets in Canada, the United States and around the world.
Ms. Medeiros advises her clients on patent, trade-mark, copyright, industrial design, licensing, litigation, research and development, collaboration, and transactional matters. She prepares and prosecutes domestic and international patent and trade-mark applications. She manages international intellectual property portfolios, including coordinating foreign associates for foreign application prosecution. Ms. Medeiros develops tailored intellectual property policies with in-house programs and customized workflows. She works with intellectual property holders, acquirers, and licensors/licensees in the preparation and negotiation of intellectual property acquisition agreements, patent licenses, technology transfers, confidentiality agreements, and development and collaboration agreements. Ms. Medeiros assists with due diligence, landscape and freedom to operate evaluations.
Ms. Medeiros works with a variety of organizations from global enterprise businesses to start-ups, growth ventures and not-for-profits. She is proficient in a wide range of technologies, including computer hardware and software, financial and payment system, mathematical, video and image processing, memory management, mobile and wireless, natural language processing, telecommunication, gaming, green, electronic learning, business system, vehicle computing system, healthcare and medical device, wearable and micro-electronic device, cryptography, social and peer to peer networking, energy, building and advertising innovations.
While obtaining her undergraduate degree, Ms. Medeiros gained valuable industry experience working for a technology start-up company.
While completing her law degree, she attended the International Intellectual Property program at the University of Oxford, where she studied Canadian, European and American patent and copyright law.
Carole is a Partner and co-Founder of INQ Data Law where she focuses on data governance, privacy, cybersecurity and artificial intelligence. Prior to co-founding INQ, Carole was a lawyer at McCarthy Tetrault where she served as co-lead of the firm's National Cybersecurity, Privacy and Data Management group and a lead on Artificial Intelligence.
Carole has advised the Canadian government on legal and policy issues related to AI, and regularly advises companies on issues related to their collection, storage and use of data. Carole is a recognized expert on legal and policy issues relating to data and AI, and is a frequent speaker and author on these topics.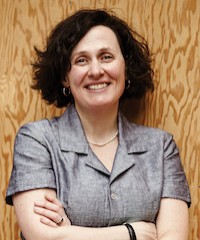 Pamela Robinson (MCIP, RPP) is the associate dean, graduate studies and strategic initiatives at the Faculty of Community Services and an associate professor in the School of Urban and Regional Planning at Ryerson. She is also a registered professional planner. As part of the geothink.ca research team, Robinson's research and practice focus on urban sustainability issues with a particular focus on cities and climate change and the use of open data and civic technology to support open government transformations. She serves on the board of directors of the Metcalf Foundation and has participated in four Metrolinx Community Advisory Committees. Robinson is an editor of Urban Sustainability: Reconnecting Space and Place (University of Toronto Press, 2013), Teaching as Scholarship: Preparing Students for Professional Practice in Community Services (WLU Press, 2016) and is a columnist for Spacing magazine.
Neetika Sathe is Vice President, Advanced Planning at Alectra Inc. Her role in the organization is to identify, analyze and develop leading-edge, green, innovative technologies and disruptive business models. Prior to joining Alectra, Neetika was the Chief Marketing Manager at Nissan Canada responsible for the launch of the all-electric Nissan LEAF in Canada.
She serves on the board of several industry associations such as Electric Mobility Canada, including serving as Chair on the Board of NSERC Energy Storage Technology (NEST) Network and Vice Chair of National Electricity Roundtable.
Neetika has a Masters degree in Physics from Panjab University, followed by an MBA from McMaster University.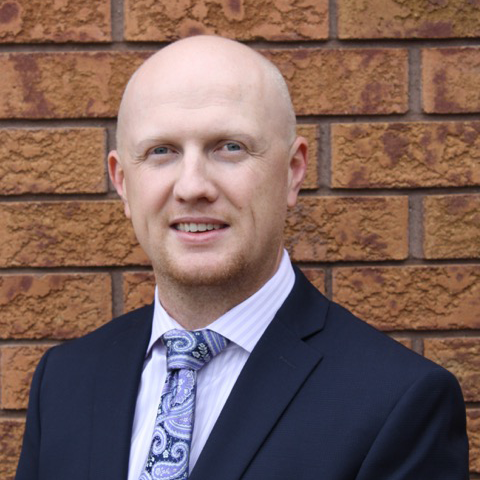 Ian is an Ontario lawyer, who is currently a Fellow in Artificial Intelligence Law and Ethics at the Centre for Computational Medicine at Toronto's Hospital for Sick Children (SickKids), while also completing his PhD at Osgoode Hall Law School. Ian also serves as a member of York University's Artificial Intelligence and Society Task Force and as a member of the newly formed Artificial Intelligence in Medicine at SickKids (AIM@SK) Task Force.
Ian's research brings his doctoral work in law, applied ethics and public sector governance to bear on the regulation of innovative and emerging technologies. He is particularly interested in the analysis of different challenges and concerns related to precision and personalized approaches to health care.
Ian's academic work is informed by his status as a rare disease patient, parent and advocate. He dedicates much of his time to raising awareness about the challenge of living with chronic illnesses and trying to find ways to help improve the lives of others. As part of Ian's work in this space, he have joined the Hospital for Sick Children (SickKids) Research Ethics Board as a legal member, is a former member of the Board of Directors for the Canadian Organization for Rare Disorders (CORD), and is a member of both the Government of Ontario's Rare Disease Implementation Plan Steering Committee and Rare Disease International's (RDI) Working Group on Rare Disease Research. RDI represents the global rare disease patient community on the NGO Committee for Rare Diseases, which has consultative status to the United Nations Economic and Social Council.
Dr. Tusikov's research examines the intersection among law, crime, technology, and regulation, and she is the author of Chokepoints: Global Private Regulation on the Internet (University of California Press, 2017). Her study on Internet firms' sharing of personal information and the implications for Canadians' privacy received funding from the Contributions Program at the Office of the Privacy Commissioner of Canada (2016-2017). She is also a co-investigator on the SSHRC Insight Development Grant "Internet Governance, Intellectual Property and the Exercise of Power in the 21st Century" (2016-2018). Before obtaining her PhD at the Australian National University, she was a strategic criminal intelligence analyst and researcher at the Royal Canadian Mounted Police in Ottawa.
(Source: https://profiles.laps.yorku.ca/profiles/ntusikov/)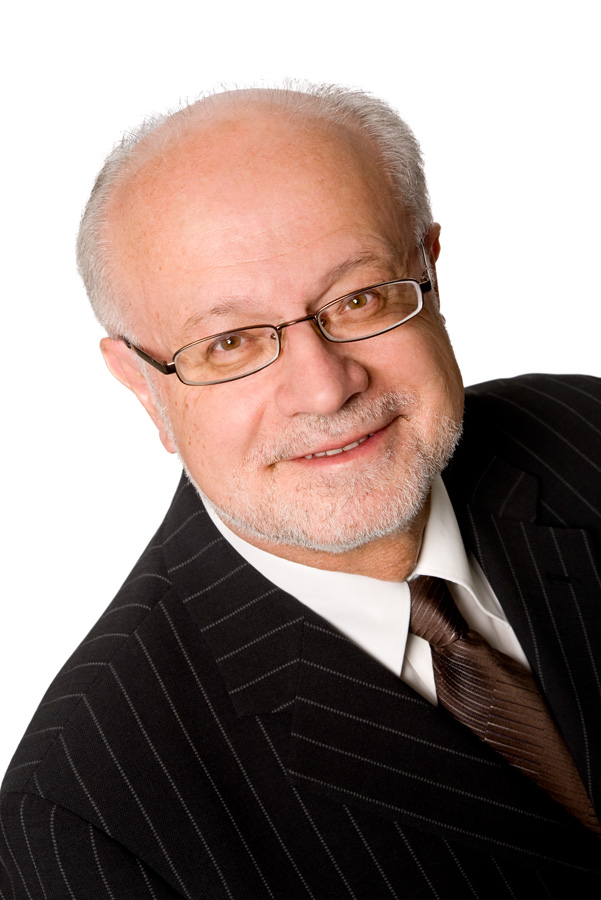 David Vaver is a member of IP Osgoode and Emeritus Professor of Intellectual Property & Information Technology Law in the University of Oxford, Emeritus Fellow of St Peter's College, Oxford, and former Director of the Oxford Intellectual Property Research Centre. He was previously a faculty member at Osgoode (1985-98), UBC (1978-85), and the University of Auckland (1972-78). He rejoined Osgoode in 2009.
Professor Vaver's main field is intellectual property law and policy. Besides authoring Intellectual Property Law: Copyright, Patents, Trade-marks (2nd ed. 2011), Copyright Law (2000), and (as co-editor) Competition Policy and Intellectual Property Law (2009), all published by Irwin Law, he has edited a five-volume compilation, Intellectual Property Rights: Critical Concepts in Law (Routledge, 2006). He founded the Intellectual Property Journal in 1984, from which he retired as editor-in-chief in 2016 but remains on the advisory board.
Professor Vaver is an associate member of the Chambers of Iain Purvis QC (11 South Square, Gray's Inn), a former board member of the Intellectual Property Institute (London), and a former member of the UK government's IP Advisory Committee. He is a Fellow of the Royal Society of Canada and was appointed in 2016 to the Order of Canada for his "leadership in intellectual property law as a scholar and mentor."
Graduate Research Supervision (LLM, PhD): Professor Vaver is interested in all aspects of intellectual property law in any jurisdiction, with a particular focus on comparative research.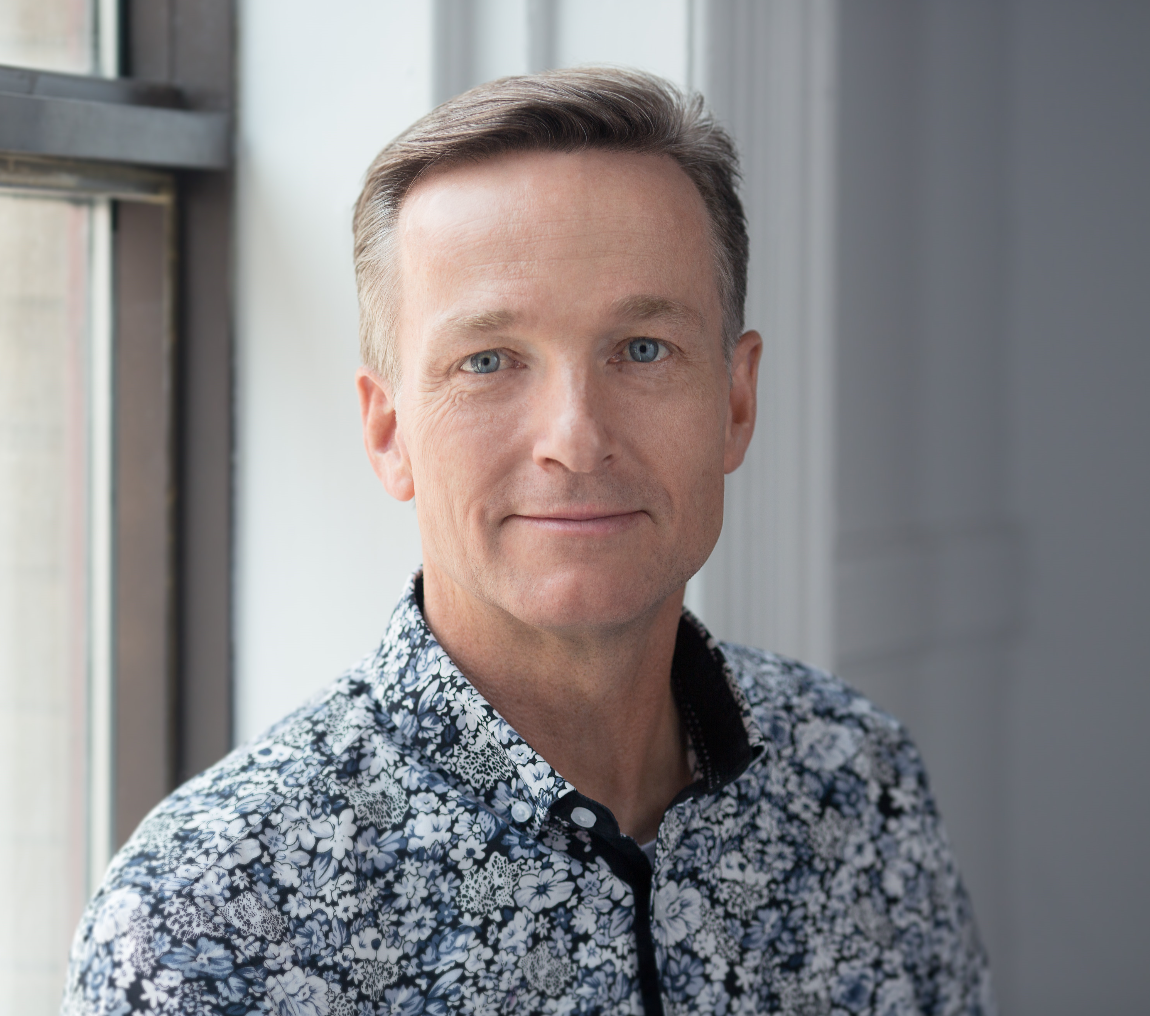 John Weigelt leads Microsoft Canada's strategic policy and technology efforts. Mr. Weigelt helps individual and organizations across Canada innovate with technology while avoiding the unintended consequences that might arise. He leads Canadian outreach for a variety of technology policies including: Economic Development, Privacy, Security, Government 3.0, Accessibility, Environmental Sustainability and Interoperability.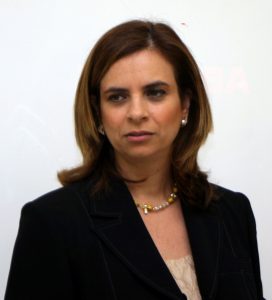 Dr. Shlomit Yanisky-Ravid is a professor of Intellectual Property (IP) Law, focusing on IP and the challenges of advanced technology, artificial intelligence (AI), blockchain, cyberspace, privacy, competition laws as well as comparative and international theoretical aspects of IP regime. Prof. Yanisky-Ravid is a Visiting Professor at Fordham Law (starting 2012), where she teaches the courses "IP and the Challenges of Advanced technology: AI and Blockchain" and previously: "Beyond Intellectual Property: Theoretical, Comparative and International Perspectives". She is the Head of the "IP - AI & Blockchain Research Project" at Fordham Law CLIP working with Prof. Joel Reidenberg. Prof. Yanisky-Ravid is a full time Senior Law Faculty Member at the Ono Law School, which is the largest law school in Israel. She is also a law professor research fellow at the Yale University Law School, ISP, since 2011 when she has done her Post-Doctoral studies at Yale Law School, and where she conducted two seminars: "Law and Society In Israel: Contemporary Issues" and "Advanced Legal Studies for the VR Graduate Program".
She has published articles and books and has won awards and scholarships for her works.  Recently, she has researched the challenges of AI and IP and published many articles in this field, focusing mainly on advanced technology and the legal regime. One of her studies, titled "Generating Rembrandt: Artificial Intelligence, Copyright, and Accountability in the 3A Era—the Human-Like Workers are Already Here—A New Model", was chosen as the 2017 Visionary Article in Intellectual Property Law and in addition won an award, by Mich. S. Univ.  She was recently identified as "the foremost thinker on AI and copyright"  in the American Copyright Society Annual Event by Judge Katherine Forrest. Her article "Equality and Privacy By Design", with Sean Hallisey, addresses big data, that AI systems must "swallow", as the major source of biases, rather than the algorithm, and suggests new model of AI data transparency (TBP,  Fordham U.L.J., special edition on AI and big data). Currently, she is writing a book discussing the interconnections between AI - IP and Blockchain. Previously, her article the Right to Privacy and the Balloon Theory was judged by West (Thomson Reuters) Publisher as one of the best law review articles related to entertainment, publishing and/or the arts published within 2014 in the U.S.  Her work on the book "Intellectual Property at Workplaces: Theoretical and Comparative Perspective" won the Van Calker Fund, awarded to selected scholars and was recalled as a deep academic work on the field. She also won the Minerva Center for Human Rights award as well as the Silbert grant for other research she has done.
She serves as a sought after lecturer at leading universities in the world, such as: Harvard University, Berkman K. Center for Internet & Society, Columbia University, Miami University, NYU Law, Center for Labor and Employment Law American University, in the U.S. as well as at Lausanne University, Switzerland, Urbino University, Italy, Oxford, UK and others. In addition, she actively collaborate, for more than a decade, with international organizations, such as the World Intellectual Property Organization (WIPO) in Geneva and the Swiss Institute of Comparative Law, Lausanne.
Yanisky-Ravid is the founder and the head of the Shalom Comparative Legal Research Institute, OAC, which is active in Israel, Switzerland and the U.S., hosting a tremendous amount of international conferences, courses, seminars, visiting professors, students delegations, promoting comparative research and creating academic relationships with leading institutes for almost ten years.
She is a member of many boards and forums around the world in her fields of expertise. Last year she launched the AI-IP project as part of the Fordham Law CLIP researching the challenges of advanced technology, mainly artificial intelligence and blockchain on Intellectual property regime. She holds BA in Life Science and B. A. Psychology, both in Bar Ilan Univ., Israel (both cum laude); LLB Law, TLV Univ., Israel (cum laude and 3 times dean award); PhD Law, Hebrew U., Direct Program for Outstanding Students; Post Doc. at Graduate Program, Law, Yale Law School, USA.